I am a writer of conscience and righteousness.
I write for good of people, society and humanity. Most importantly, I write for my own self.
Whatever profit I make from selling my books I use to run my family's charity foundation, ISSLCARE FOUNDATION LTD.
About me: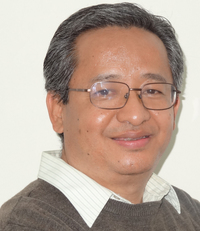 At the urging of his grandfathers, he enlisted with the British Gurkhas. predecessors, the uncles, did before him.
After a while, he recognized that the regulated lifestyle within wasn't for him. but, within the subsequent five years.
But he kept on for another 13 years. years, and left the Army as a Corporal retiree in 1993. And then he got employed in a foreign company that oversaw furniture inspections in China during the country's reform and opening before leaving to start his own company seven years later.
He was employed as time. Just before he turned 50, he made a decision that would alter the course of his life forever.
In 2015, a writer. Since then, he's taught himself the ropes, written a book, and Counting the Gurkha novel, that's his fifteenth book.
Books by Tim I. Gurung
The Namaste Club
Story of four friends, Ram Bahadur Gurung, Sher Bikram Thapa, Krishna Sharma, and Manohar Biswakarma, who were all originally from Nepal and living in different parts of Hong Kong. Despite their different backgrounds and castes, they had a strong friendship based on mutual trust, respect, and understanding. They used to gather each Saturday at a secret meeting point they called 'The Namaste Club' to discuss their problems and enjoy a meal together. However, when the meeting place was burned down in a fire, things changed for the men. The text raises questions about how this unlikely friendship survived through time, how it affected their lives both at home and work, and what ultimately happened to their club. The author of the text, Tim I Gurung, is an author who writes on serious global and social issues and only writes for his charity.
Afterlife
We all wonder what happens to us when we die, where we go, and what heaven and hell are like because, let's face it, we're all a little bit nosy. This is the story of one such mind, and it will take its readers on a voyage that is mostly otherworldly—one that is sad, intriguing, and beautiful. Read the book to learn about the unbelievable locations that will leave you questioning reality.
Five Steps
John's family was killed in a freak accident, and he found a memory chip at the scene of the tragedy. He's now trying to determine whether or not the phone numbers on the chip are connected to the tragedy. His rapid trip led him from Okinawa to Lhasa to Kashmir to New York to the British island of Portland. Along the way, he developed new perspectives that allowed him to do far more than he ever thought possible. Find out what he did while he was there and how he impacted the lives of others by reading the book.
OLD MEN DON'T CRY
Hong Kong – It charts the city's ups and downs from 1980 to 2014. Hong Kong has seen significant transformation over the past two decades; these are among the city's, and China's, most formative years. It also coincides with the time I've spent living in Hong Kong, so everything you read here is based on my personal observations and experiences.
Second, the Chinese calendar's most significant holidays are discussed, including the Ghost Festival, Chung Yeung, and the Spring Festival. Other cultural aspects of China that are widely celebrated in Hong Kong all through the year are also reflected in this artwork.
Since he was a little boy, Chan Hong had to fend for himself. He was raised in the Kam Tin village by a gambling father and an alcoholic mother who were rarely around the house. He spent his entire childhood on his own, and the fact that he made it through intact is a miracle in and of itself, so attending the local school was merely a formality. Everything he had in life came from Uncle Seven, whom fate had sent as a rescuer; with Uncle Seven's guidance, he had made it through the society's brutality. We left Kam Tin and ended up in Tokwawan, where he worked odd jobs until he was 25 and finally became a police officer, fulfilling his lifelong desire. Both Eddie Ko and Tsang Adele were attractive, intelligent, and stylish, and they were the only friends Chan Hong had at school. If Eddie was the prince of the bunch, Adele was the princess and Chan Hong was, well, more or less like their devoted guard. Eddie and Adele returned to the United States for college after finishing high school there. Everything was different after they returned, though.
What he did for his friends will warm your heart, what he gave up for his love will hurt your spirit, and what he went through will make you cry. There is nothing except love, friendship, and sacrifice in this story.
As a whole, the book is a tearjerker about Hong Kong and Chinese customs.
The broken People from God's Land
Just like everyone else in that little, secluded and lovely community, Mohammed was living a modest, happy and tranquil life with his wife and eight children. They were self-sufficient, with farms, goats, and water all to themselves. Until, that is, a band of strangers appeared at the village out of nowhere, and then everything changed. More and more strangers came over time, until eventually they were practically everywhere. They were greeted as natives and helped to build new communities where they could live and work. The outsiders were the bright, educated, influential, and well-connected types. Since they had meticulously planned their arrival and departure, it was clear that they intended to remain indefinitely. While the systematic methods worked flawlessly as planned, the simple and innocent villagers hadn't even had the least notion about it, and by the time they had recognized it, it was already too late. The peasants lost more than only their land, goats, and water supply when they were enslaved. They also lost their independence and were thereafter confined in a small space. As time passed, the level of animosity, hostility, and bitterness between the two sides only increased, and the battle never ended. The people fought a stronger force by what means? Where did all the land and water go that was intended to be a divine gift? How did Mohammed avoid being killed in the political strife? Where were his family, goats, and olive trees? What became to the innocent villagers' expectations, dreams, and future? Where did their pride go? Where did people go wrong? While this certainly qualifies as fiction on its own, Look around you, and you'll see that the real world is much closer than you think. The tale of Mohammed is now also our story.
Ayo Gorkhali: The True Story of the Gurkhas
"Ayo Gorkhali!" For one of the world's most renowned armies, "The Gurkhas are upon you!" is more than just a war cry. However, there is more to the Gurkha saga than just valor on the battlefield. It's a tragic tale, too.
Out of Nepal's total population of five million, 200,000 Gurkhas fought for the British in World War I. An additional 250,000 Gurkhas served under British command throughout WWII. The Gurkhas have a long and distinguished history of service spanning over two centuries and many continents. They have fought in Malaya, Singapore, Borneo, East Timor, Hong Kong, Cyprus, the Falklands, Iraq, Afghanistan, and Kosovo. Even though the British Empire's rule over Asia has ended, there are still about 3,500 Gurkhas serving in the British Army in the UK.
This book, written by a Gurkha, details the history of the Gurkha people from their earliest days to the present day. The book discusses their past and its effects on modern-day Nepal.
A Tree Called Tenalpa
Once upon a time, there was a great tree in which six distinct species of birds lived in harmony, but then disaster struck in the form of a violent storm. As of that, the birds had to go and live in different areas of the tree than they used to live previously and confronted different issues in a regular basis. This is a tale of uprooting and prejudice. Learn how the birds overcame their individual challenges by reading the book.
Missionary or Mercenary
After living overseas for many years, a man in his fifties decided to return home with the altruistic goal of assisting his fellow compatriots. He started a herbal and health drink company and used the proceeds to build a home for abandoned children. As his fame rose, it drew unwanted attention from all directions, and problems began when an opposing political party attempted to align itself with his virtuous group. Find out what happened to him, his family, and his house and company by reading the book.
The Cursed Nation
A high school dropout from a rural area eventually found job in the national headquarters of the ruling party. When his immediate employer was promoted to prime minister, he became his personal assistant and was introduced to the nation's most significant figures. He was also given responsibility for a separate portfolio. He was frustrated by the bureaucratic roadblocks and the daily mudslinging that kept getting in the way of him doing his job well. He quit his job and relocated to a poor and neglected neighborhood outside the city. He resolved to help them out, a very long and painful struggle pursued, and it eventually altered his life once and for all. In what ways did he assist them? I can't figure out how he did it. Finally, what ended up happening? Learn more about his struggles, triumphs, and defeats, and how they all tied into the destiny of the country he was born into by reading the book.
A Nation for Refugees!
Working with refugees was a cause close to Nata's heart. We committed to an international NGO after graduation and spent several years there. He was forced to leave his dream job because of his clashes with the higher-ups. He decided to open a makeshift café and try to get by with his beloved cat as his only customer. Sarah's return altered the course of his life irrevocably. They were able to make ends meet thanks to the success of his temporary café, and they donated more money to the cause of aiding refugees than they had ever dreamed possible. How did that happen? Find out how they overcame incredible odds with the help of love and sacrifice by reading this book.
The atonement
Located at the base of the Himalayas, this quaint little hamlet was cut off from the rest of the world and had developed its own system of self-sufficiency and autarky inside a tight-knit social structure. It is governed by its own set of customs and traditions, and its residents include offspring of two different founding fathers who coexisted in separate communities on either side of the river. It thrived on its own for over a century without any outside assistance or interference, which is miraculous in and of itself.
JJ was the spoiled, self-centered, and naive son of the village chief; his family had ruled the hamlet for four generations, and he was expected to carry on the tradition. He didn't plan on spending his youth worrying about the weight of his future responsibilities, despite the fact that he knew full well the gravity of the situation into which he was being thrust.
Baadal was a nice, disciplined and a very beautiful young woman; she was the sole daughter of the first family from the other side of the river, and was married to JJ as scheduled when they reached adulthood. She was also a strong, smart, and highly responsible person who did her best to carry out her responsibilities and kept her head held high no matter how low her circumstances were.
JJ refused to do his work, showed no interest in the material, and wasted his entire day playing off. Almost all of his peers his age had settled down with families by that point, and they all took excellent care of them. He flat-out refused to mature, never felt bad about messing around with boys far younger than himself, and always avoided taking responsibility for anything. Although these were all serious missteps, the one that had the most far-reaching impact on his life was really an act of disobedience against Baadal, his legitimate wife. Not only did he treat her as though she didn't exist, he flat-out refused to acknowledge her existence. Therefore, she had to endure a never-ending agony of righteous fury, needless humiliation, and hearing many things that were not her fault.
His brother-in-law challenged him for the office of village chief through the newly introduced electoral system, and after his father's tragic death, the outside world had already infiltrated his sacred community from all fronts. His efforts to restore his faith, dignity, and respect from his own people will warm your soul, and his deeds of atonement will make you want to read the book over and over again because they will touch your heart. It's an easy tale of female empowerment, love, and commitment.
Five Steps To Predictable Business Success
A Nation for Refugees
Helping refugees was Nata's one and only passion in life. After finishing college, he joined a local NGO and was overjoyed at the opportunity to go abroad with his newfound colleagues. His joy was short-lived, however, as he soon found himself at odds with the NGO's leadership and ultimately fired from the work he had come to love. He established a temporary cafe in his front yard with the help of his cat, Zulu, and began blogging every day while he waited for business to take up. Then one day, Sarah, his old flame and coworker from the NGO office, showed up and Nata's life was turned upside down.